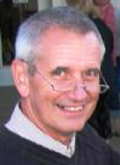 Maurice Mars, MD
Department of TeleHealth, University of KwaZulu-Natal, Durban, South Africa
Maurice Mars completed his medical degree (MBChB) at the University of Cape Town in 1977 and a Doctorate in Medicine (MD) in Vascular Surgery at the University of Natal. He is currently Professor of TeleHealth at the University of KwaZulu-Natal in South Africa, a department he established in 2002. He has been involved in aspects of eHealth for over 30 years, from database development and management in the 1980s, writing interactive tele-education programmes before the advent of the Web in the early 1990s, establishing telemedicine services since 2000 and providing videoconferenced education into Africa. His Department provides postgraduate education at Masters and PhD level in both medical informatics and telemedicine to students in several African countries. He was formally Professor of Physiology at the University of Natal where he established a postgraduate programme in Sports Medicine.
Mars is a founding editor and manager of the Journal of the International Society for Telemedicine and eHealth and serves on the editorial boards of several eHealth journals. He is active internationally, and has served on committees and working groups of the International Society for Telemedicine and eHealth, American Telemedicine Association, International Medical Informatics Association, American Medical Informatics Association and the BRICS Telemedicine Experts Group. A past President of the South African Telemedicine Association he has also served on the Ministerial Advisory Committee on Health Technology in South Africa.
He remains an active researcher with over 200 peer reviewed journal papers and book chapters published.

Terms of Appointment: May, 2019 - April, 2021