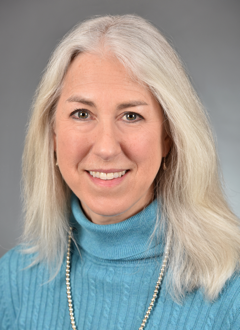 Lydia A. Shrier, MD, MPH, FSAHM
Boston Children's Hospital and Harvard Medical School, Boston, MA, USA
Dr. Lydia Shrier is a Senior Associate in Medicine with the Division of Adolescent/Young Adult Medicine of Boston Children's Hospital and an Associate Professor of Pediatrics at Harvard Medical School. She is board-certified in Adolescent Medicine, having completed a fellowship at Boston Children's Hospital in 1996. She received her Master's degree in Pubic Health from the Harvard School of Public Health in 1997.
Dr. Shrier leads a program of adolescent health research using electronic devices for frequent momentary assessment of and intervention on emotional states, social contexts, and risk behaviors in vivo. She has developed interventions to reduce cannabis use in youth and to reduce sexual risk behavior in young women with depression, both of which couples brief, clinic-based, motivational counseling with momentary assessment and intervention.
Dr. Shrier also developed the Safer Sex Intervention and conducted the original randomized controlled trial demonstrating its efficacy in reducing sexual risk behavior among high-risk female adolescents and young adults. The intervention, in the US Centers for Disease Control and Prevention's Compendium of Evidence-Based HIV Prevention Interventions and the Office of Adolescent Health Teen Pregnancy Prevention Program evidence base, has been replicated at sites across the US.
Dr. Shrier directs clinic-based research in the Adolescent/Young Adult Medical Practice at Boston Children's Hospital, where she has overseen the conduct of numerous clinical studies. She maintains an active clinical practice in primary and specialty adolescent care. Dr. Shrier frequently speaks nationally and internationally at research conferences and in continuing medical education courses on sexual and reproductive health, risk behaviors, eating disorders, and other issues in adolescent health.
Dr. Shrier has been recognized for her scholarly work, leadership, mentorship, and excellence in clinical care through numerous awards and honors. She is a Fellow of the Society for Adolescent Health and Medicine.
Terms of Appointment: March, 2019 - February, 2021