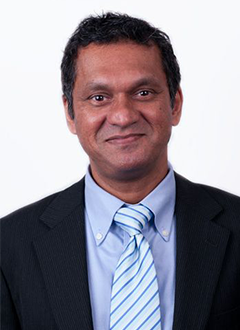 Sisira Edirippulige, MSc, MPH, PhD
Centre for Online Health, The University of Queensland, Australia
Dr Edirippulige is a Senior Lecturer and the Program Director of Digital Health postgraduate programs delivered at the Centre for Online Health. His main professional interests include e-health/telemedicine, and education and training. In his role as senior academic at the centre, he has been involved in a number significant research projects and the development of a number of education and training programs relating to Telehealth/e-Health/m-Health.
Over the past 10 years, Dr Edirippulige has been involved in a number of research projects conducted within the Centre for Online Health, funded by national and International agencies. He has also been involved in several consultancy works, particularly for Queensland Health.
He has been chief investigator of a research project funded by the Australian Department of Health and Ageing in 2011-2013 (Aus $ 1.3m) to develop a series of education and training components for current and future healthcare professionals. He was responsible for curriculum design and evaluation of the educational components developed by the project. Dr Edirippulige is currently involved as a chief investigator in a randomised controlled trial funded by the NHMRC, Australia to assess the effectiveness of Telehealth in nursing homes. The amount of funding allocate for this study is: AUD $1m. Dr Edirippulige is also an Associate Investigator of the Centre of Research Excellence (CRE) in Telehealth: Advancing Telehealth in Australia. The NHMRC has allocated AUD $2.5m over 5year for investigating the effect of telehealth in Australia with the CRE. More recent Dr Edirippulige coordinated a study in delivering online education for teachers in Chennai, India relating to children's behaviour management. This ongoing project is to investigate the effectiveness of online education for delivering education and training to secondary school teachers in relation to children's behaviour management.
A number of PhD and Masters projects that Dr Edirippulige has supervised have also produced significant evidence in the field. Dr Edirippulige has published 1 monograph, 12 book chapters and 40 peer reviewed papers. He has presented in over 60 national and international conferences.
Terms of Appointment: August, 2019 - July, 2021