This focused issue is guest edited by Dr. Josef I. Ruzek from Stanford University, USA and Dr. Carolyn Yeager from University of Colorado, Colorado Springs, USA.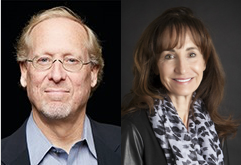 In our special issue exploring the applications of mobile technologies to the field of traumatic stress, we invited teams of authors whose work addresses some of the emerging potential for helping those exposed to traumatic events and highlights some of what we consider to be future critical challenges if that potential is to be realized.
Preface
Original Article
Review Article
Disclosure:
The series "Mobile and Internet Interventions for PTSD and Trauma-Related Problems" was commissioned by the editorial office, mHealth without any sponsorship or funding. Josef I. Ruzek and Carolyn Yeager served as the unpaid Guest Editors for the series.